Contact us at cinematicrespect@gmail.com, on Facebook, or on Instagram.
Co-host: C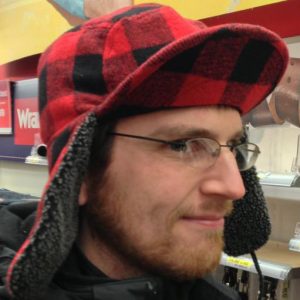 harlie Wallace lives and works in Madison, Wisconsin. He maintains this website, records and edits this podcast, as well as its sister podcast The Gobeski/Wallace Report. He really doesn't need your approval. Well, at least that's what he says. He's constantly trolling his own blogs for comments to inflate his sense of self-worth. He is usually disappointed.
Co-host: Jessica Klaers' love of movies is matched only by her disdain for those who haven't watched those same movies. However, she will play complicated board games with you, which makes her a good person. She and Charlie are both medical physicists. If you don't know what that is, don't bother looking it up. It would only confuse you.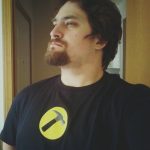 Executive Producer: Adam Gobeski is the man who controls the purse strings, the puppet strings and any other strings you can think of. He's the other half of The Gobeski/Wallace Report and thus is good at giving feedback about our episodes before they air. He will also be a frequent guest on the show, though I don't expect we'll EVER use any of his suggestions for movies to review.