(written by Charlie Wallace)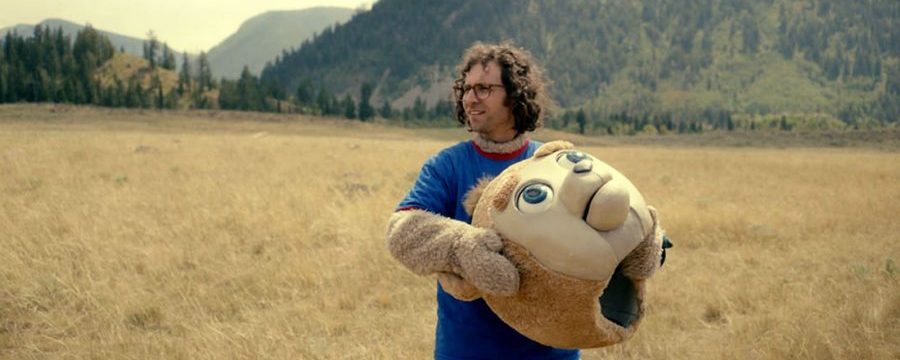 10. Brigsby Bear
Spot number 10 was the hardest to fill. By the time you get to the end of this list, you'll notice quite a few surprising omissions. But Brigsby Bear is a film that left me so warm and fuzzy that I simply couldn't imagine leaving it out. Saturday Night Live's Kyle Mooney plays James, a man who's childhood has been dominated by a children's television show that almost no one else has seen (for reasons best left secret for anyone intending to see the movie). When James sets off to shoot a movie based on that TV show, Brigsby Bear has endless opportunities to be mean or pessimistic. But it never is. Brigsby Bear shows us that real passion can bring out the goodness in people and even form new communities, and that's an irresistible message these days. And oh yeah, and Mark Hamill is pretty good in this too.
9. Columbus
The city of Columbus is only the tenth largest city in Indiana, but is also a bastion of 20th century modern architecture. The movie Columbus is about two young people who have met there by chance, one attending to his sick father (John Cho) and one who has lived there her entire life (Haley Lu Richardson). The laid-back ease of their first meeting hints that there won't be any overwrought romantic entanglements or melodrama, but with cinematography like this you'll be glad that's the case. It's almost hard to believe that this was the first feature film for Kogonada, who until now may have been best known for his online videos breaking down the visual aesthetic of famous directors. Each scene showcases the breathtaking design of the buildings of Columbus, with the ultimate effect of letting us know that wonder and inspiration can be found in new experiences or the familiar, we just have to look around for it.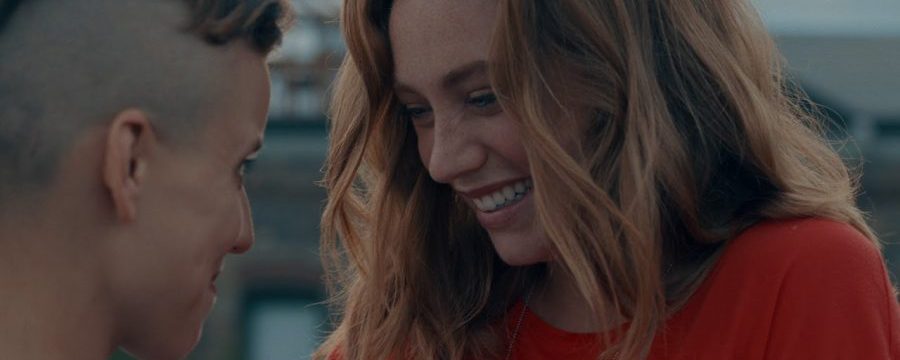 8. Princess Cyd
Princess Cyd tells the story of a young woman who spends two weeks of her summer vacation in Chicago with her aunt, a well-respected local author. Their relationship is simultaneously endearing and awkward (at first), and as with any adult and teenager, we know they are eventually going to butt heads. But that predictability is punctured by a handful of unexpected emotional moments that make us rethink what we've come to expect from these two.
There's one particular monologue delivered by actor Jessie Pinnick in a kitchen halfway through the film. She states that we shouldn't pretend to know what makes other people truly happy, and it feels like she's chastising us and young Cyd simultaneously. I'd say it's the monologue of the year. And yes, I loved Michael Stuhlbarg in Call Me By Your Name; this one is even better.
I must also credit the movie for refusing to label the main character's sexuality, or to pass judgement on her. She's simply allowed to be with who she wants, without undue conflict or crisis.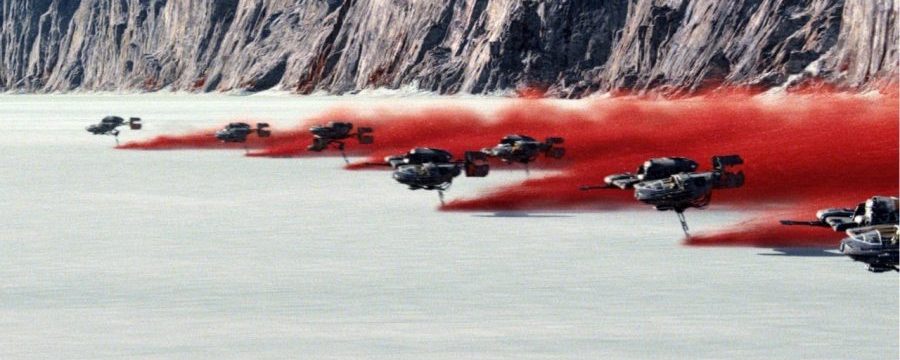 7. Star Wars: The Last Jedi
On a recent episode of The Gobeski/Wallace Report, I had the opportunity to rank all the Star Wars films. I rated this as my second favorite – lower than The Empire Strikes Back, but HIGHER than A New Hope. Needless to say, I got a bit of flak for it. Let me lay out a better explanation than I had at that time.
I have no idea when I first watched the original trilogy. There is no time in my conscious existence where I didn't know every twist and turn of that story line. Of course Darth Vader is Luke's father. Yes, we all know the Leia is Luke's sister. Besides a few expendable characters, everyone gets out OK and the universe is saved; no big deal. That's not the fault of those films, but just a consequence of the time I grew up and the ubiquity of Star Wars in the life of a young, nerdy kid.
1999 was the first opportunity for something new and the prequels were… well… the prequels. In retrospect there's a lot to to like, but even now I can see that the magic just wasn't there. And besides, the finale was predetermined.
The Force Awakens was entertaining as hell, but the only thing surprising about it was that it was so good. Fans no longer had to be either apologists nor haters (though some still are by choice). And that's what we needed, it was enough. But it wasn't new.
And then Luke ditches the light saber.
In one single moment, Rian Johnson opened up a universe of possibility. I didn't know whether the old hero would come to the rescue. I didn't know if the Rebel ships would outrun the New Order. I didn't know whether Rey would give in to the temptation of the Dark Side. And I didn't know if the main characters would get out of this one alive.
Of course, most of the outcomes were what we might have expected in any other Star Wars film. But feeling like the rug could be ripped out from under you at any moment is exactly what Star Wars needs. I desperately hope that the next film in the trilogy builds on what The Last Jedi has established.
So for all the fanboys out there who don't like where "their" Star Wars universe is headed, might I suggest you "let the past die"? By the way, that's the biggest stunt Johnson pulled here – he made me, if only briefly, feel the pull of the Dark Side.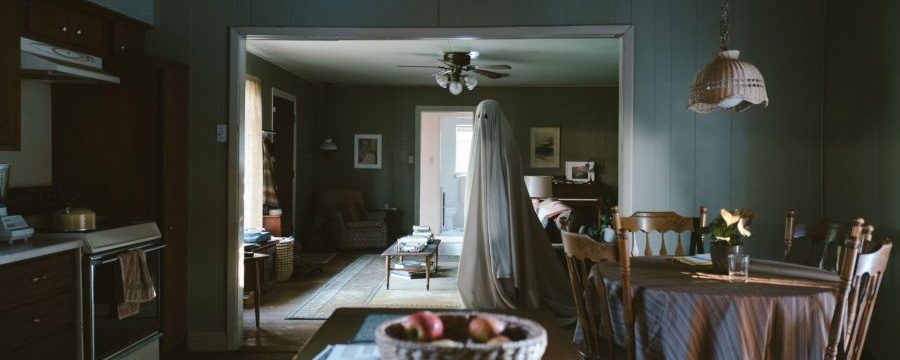 6. A Ghost Story
I had to apologize to my wife. She has a major aversion to food eating noises, particularly silverware scraping the teeth. And I had known about the pie eating scene before we started.
Less than a minute in into Rooney Mara's marathon dessert binge, my wife had to leave the room. At about two minutes, she asked why I didn't call for her when it was over. "I'll let you know," I assured her. There were still two and a half minutes left.
Pastry aside, A Ghost Story has to be admired simply because it isn't the afraid to take its time, and that is a very long time indeed. Eons, all of human existence. An intimate love story is dwarfed by the infinite expanse of time, which collapses on itself and brings us back to just those two people again. And the soundtrack! It's at once haunting, expansive and deeply human. In other words, perfectly suited to the film.
And yeah, it has Casey Affleck walking around with a bed sheet over his head for the majority of the film. I suggest you get over it quickly, because somehow it just works.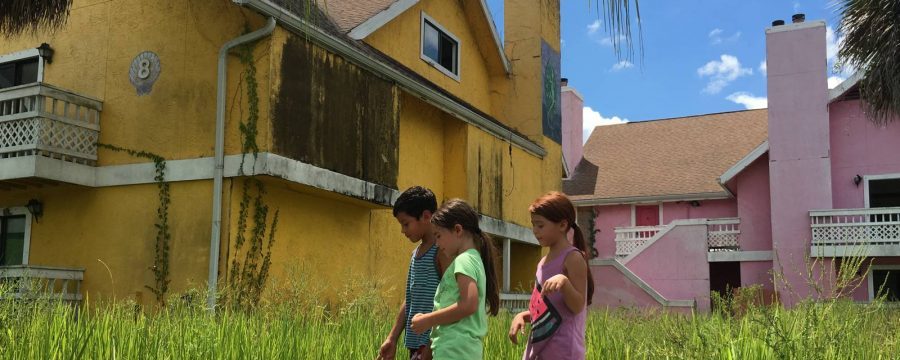 5. The Florida Project
The Florida Project manages to capture the beauty of childhood and the despair and ugliness of adulthood simultaneously. Set in a group of motels outside Disney World in Orlando, Florida, there's ample opportunity for the children in this movie to experience the joys of being young. They aren't yet aware of the dim future that awaits them in poverty.
It shows children in a way that you almost never see – acting like real children. These kids are believable and never seem like they are working off a script, which makes the movie all the more effective. 7-year-old Brooklynn Prince's delivers a standout performance in one of the most heart-wrenching scenes I've seen in years.
The biggest complaint I usually hear about The Florida Project is that people that people hate the child's mother, played by Bria Vinaite. We're shown a portrait of a woman who straddles the line between caring mother and criminal with debilitating behavioral problems. She constantly makes terrible decisions that put herself and her daughter at risk of being separated, or worse. But it's exactly this refusal to sugar-coat her behavior that makes this movie outstanding. The director, Sean Baker, is more interested in telling a story about REAL characters than fully sympathetic ones.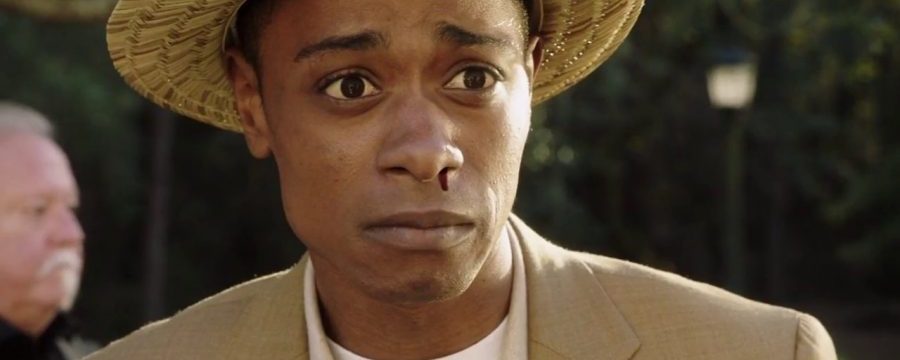 4. Get Out
As a white man, what can I say about this film that won't make me the target of a sly Bradley Whitford meme? Probably nothing, so I'll just bite the bullet: Get Out is the best horror film of the decade, and maybe the century so far. The sense of unease established in the first scene never abates until the credits roll.
Great performances abound, not only from powerhouse Daniel Kaluuya and ringers like Whitford and Catherine Keener, but also Atlanta star Lakeith Stanfield (above), Betty Gabriel and perhaps the only respite in a perpetually tense film, the hilarious Lil Rel Howery.
Possibly the greatest compliment I can give is that I DREAD watching Get Out again. Director/writer Jordan Peele holds a mirror to white America, and it's deeply uncomfortable to see what's staring back. More than any other movie of 2017, this one is required watching.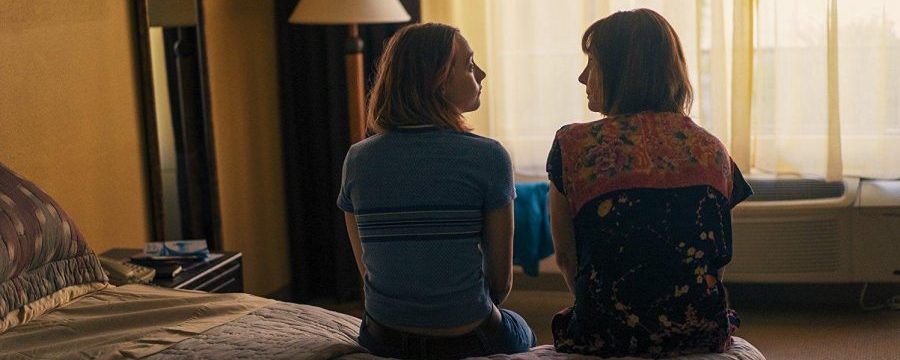 3. Lady Bird
It may surprise you to know that I'm not an adolescent girl attending a Catholic high school. Even so, Lady Bird felt just like my OWN experience. More specifically, it felt like I was recalling my MEMORIES of being in high school. Director/writer Greta Gerwig has managed to make something very specific yet deeply personal and relatable.
You could be forgiven for thinking that Lady Bird is a by-the-numbers coming-of-age tale. It breezes through 2002 and 2003 and before you know it, we've seen the entire senior year of Christine "Lady Bird" MacPherson. That the seams don't show in a movie that has as MANY scenes as it does is a wonder and a true directorial feat. When that vision and competence is anchored by stellar performances by the mother/daughter team of Soirse Ronan and Laurie Metcalf, you've got something truly remarkable. I can, and do, recommend this to EVERYONE.
(Listen to our episode where we review Lady Bird)
2. Blade Runner 2049
On paper, I was vehemently opposed to this movie. Why base a new film on a moody, cerebral sci-fi classic? Isn't the ambiguity of the original so pivotal to its success that a sequel would actually DETRACT from it? After Roy Batty's stellar monologue, what more is there to say? Will Harrison Ford show up, and if he does will he just be cranky that he's back here's again?
But Denis Villaneuve knew better than I did. In his third collaboration with celebrated cinematographer Roger Deakins, he's created something that would be a wonder to behold without any sound whatsoever, from the dust-ravaged opulance of Las Vegas, to a mechanical junkyard that appears like vast piles of human bones, to the recreation of the gloomy, rain soaked L.A. streets from the original. But seeing this in silence would also be travesty, because the sound production and looming score are just as integral to the film as anything else (this was a Zimmer/Wallfisch collaboration, and not Vangelis as in the original film). And though Harrison Ford isn't in the majority of the film, he turns in one of the better performances of his career, possibly because the director here was actually, you know, giving him direction.
And the movie does a great job of expanding on the themes of the original. Every bit of dialogue, every scene, and every musical cue asks what it means to be human in the age of artificial intelligence but doesn't insult the audience with a definitive answer.
It's just unfortunate that it didn't translate to box office success. Between this and the unusual distribution/poor performance of Annihilation, it's not clear that philosophical science fiction is something Hollywood will bet on anytime soon.
(On a somewhat related note, here's a link to the Gobeski/Wallace Report episode where I talk about my worst movie theater experience ever, story starts at 34:00. Don't worry, it was it was during by second viewing of the movie.)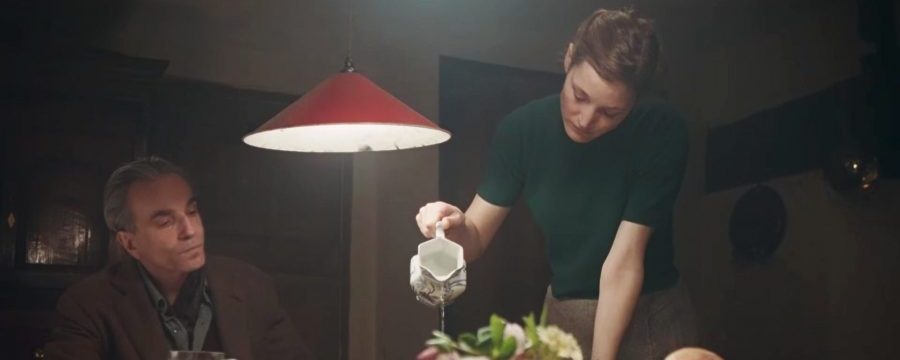 1. Phantom Thread
I guess it's not a huge revelation that my favorite film of 2017 was delivered by Paul Thomas Anderson. It's doubtful that any director today is so in tune with his craft. Every moment, every piece of set design, and every line of every scene feels perfectly in place.
Every scene has a surprise, and it's startling how often it's not delivered by Daniel Day-Lewis. Sometimes it's the stunning dresses created by "The House of Woodcock". Other times the alternately entrancing and brooding Johnny Greenwood score. Most notably it's a short declaration or subtle glance from actress Vicky Krieps. Phantom Thread's story and themes hinge on having a female lead who is can hold focus around DDL, and she extends beyond that; she quite frequently steals entire scenes from him. That she wasn't nominated for an Oscar for her performance is at once frustrating and entirely predictable.
But the most incredible thing about this movie is how funny it is. In fact, I say without any hesitation that it's the funniest movie of the year. I've never been so upset that my wife hasn't watched a movie. There are so many delicious passive aggressive quotes that I cannot use without getting blank stares:
"The tea is going out. The interruption is staying right here with me."
"I cannot start my day with a confrontation. I simply have no time for confrontations."
"Are you a secret agent? Are you here to kill me? Do you have a gun?"
Everyone in the theater was dead silent, except for two older women who sat next to me who made comments to each other and giggled the whole time. I didn't mind; I'm glad someone else got it too.
Honorable Mention: Dunkirk
I won't expound much here, but while this was an amazing movie, I did NOT have a chance to see it in the theater. In fact, I had a reasonably large IMAX theater nearby where I could have caught this in all its 70 mm glory. But I didn't. I watched it at home on my TV, and so I have trouble even coming up with an appropriate rating for a movie that truly needs to be seen on the big screen. I have a sneaking suspicion it would have floated toward the top of my list, but oh well. C'est la vie.